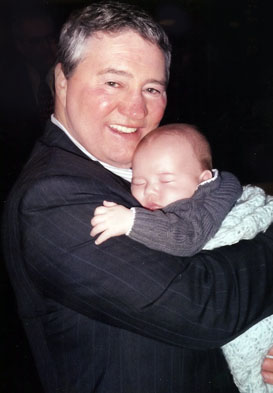 Do you like to work directly with the owner to access your life and health insurance needs?
Amos Insurance and Financial Services is owned by Rick Amos. He is well recognized as one of the most knowledgeable health and life agents in the area.
When you deal with Amos Insurance, your contact will be Rick Amos. As an independent agent, Rick has access to dozens of top carriers to meet your needs. Whether it's for life insurance, health insurance, dental insurance, disability insurance, long-term care insurance, or annuities, Rick Amos can handle whatever you're looking for.
Rick has worked in the insurance arena for more than 25 years and has owned his own agency since 1995. Don't continue to make the mistake of pouring money into policies that no longer do what you originally intended them to do.
Rick will offer a no obligation review of your holdings and give you an honest assessment. Rick Amos offers many programs that meet the needs of seniors. Whether you are looking for senior appropriate health, life or annuity products, Rick can help you find what will meet your individual needs the best.
Staying informed and operating at a high level of expertise and credibility is important to Rick. That is why he has an A+ rating with the Better Business Bureau and has had long standing memberships with many industry-related organizations like the National Association of Insurance and Financial Advisers, The National Association of Health Underwriters, the Society of Certified Senior Advisors and the National Association of Medicare Supplement Advisors.